STEEL PILING USA Manufactures Fabricated beams. This
process allows for more versatility and economies in the
heavy beam applications especially with the greater
application of combination wall construction. Higher
section modulus and bearing capacity can be achieved.
Connectors for cold rolled and hot rolled sheet piles can be
attached at the mill for combi wall applications. Pile points
and end plates can be welded on upon request.
High Section Modulus
Production according ASTM A6
Welding according AWS D1.1
Lengths up to 120'
Steel grades up to 65 KSI yield strength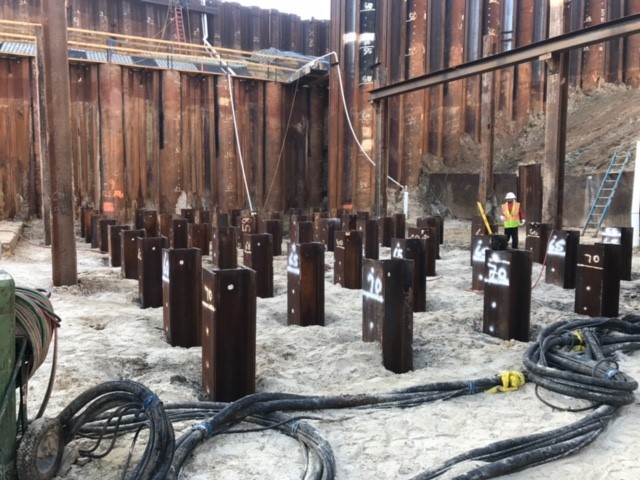 _
Product Gallery
Some Of Our Product Images
Steel Piling Made In The USA
Available from production and inventory in many different sizes and lengths. Steel Piling USA manufacturers Steel Pipes, Sheet Piles and Beams in Michigan to service projects throughout the USA and Canada. Our unique production lines allow us to manufacture products to your exact requirements. Please inquire with us or download our brochure for more information.