Steel piling is installed in a host of different
environments and corrosion is an inevitable
factor which must be addressed. Steel
Piling USA offers the corrosion protection
system required from basic coal tar epoxy
to advanced paint systems, galvanizing and
galvanic protection.
Coating
Galvanizing
Fusion Bond
Lengths up to 120'
Polyurethane coating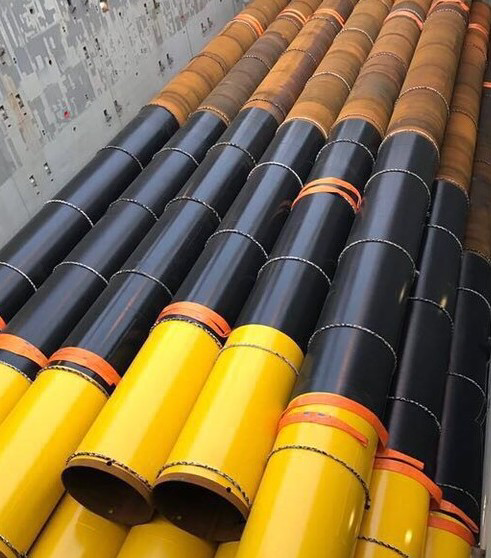 _
Product Gallery
Some Of Our Product Images
Steel Piling Made In The USA
Available from production and inventory in many different sizes and lengths. Steel Piling USA manufacturers Steel Pipes, Sheet Piles and Beams in Michigan to service projects throughout the USA and Canada. Our unique production lines allow us to manufacture products to your exact requirements. Please inquire with us or download our brochure for more information.