Steel Piling USA has installed one of the most
technically advanced mills in the USA, designed for
capacity, versatility, and quality control. We offer the
most complete range of spiral weld pipe sizes
manufactured in the North American industry.
Outside diameter 18" up to 97"
Wall thickness up to 1"
Lengths up to 120'
Production according to ASTM A252 standards
UT and X-Ray testing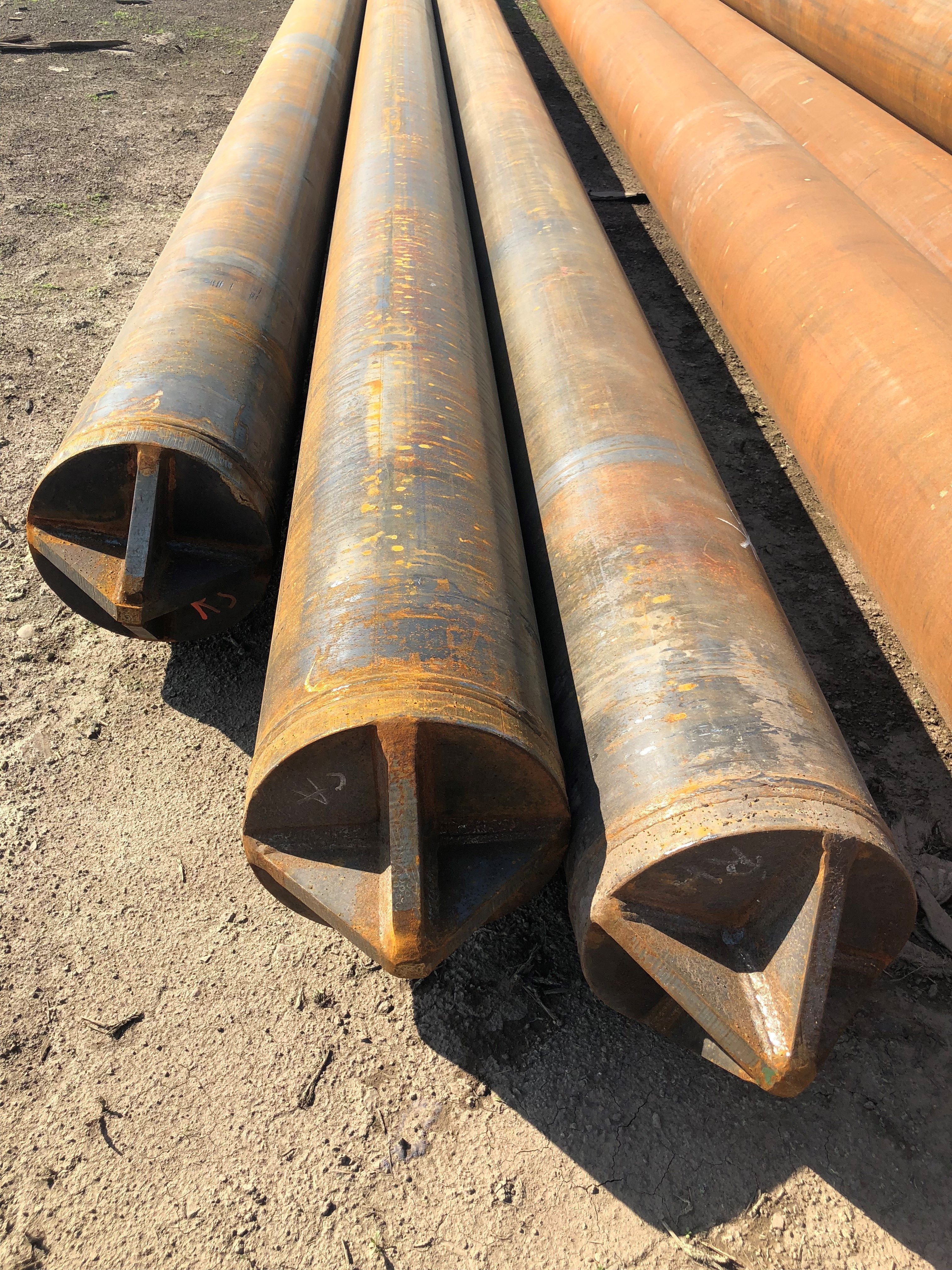 _
Product Gallery
Some Of Our Product Images
Steel Piling Made In The USA
Available from production and inventory in many different sizes and lengths. Steel Piling USA manufacturers Steel Pipes, Sheet Piles and Beams in Michigan to service projects throughout the USA and Canada. Our unique production lines allow us to manufacture products to your exact requirements. Please inquire with us or download our brochure for more information.